G R O W F O O D C H A L L E N G E
To plant a garden is to believe in a better world
Grow Microgreens on your kitchen sill.
Take a stance for fixing the broken food system, 
with super-local super-healthy super-food!

A nutrition-dense superfood.

The freshness and flavour of microgreens.

Growing microgreens indoors in a simple, easy, and cost-effective manner.

How to set up an indoor growing environment that is productive and healthy.

Group-support, motivation, daily step-by-step instructional videos to tick off

Live Kick-Off and Live Q&As 

Likeminded association

Support from experienced Growers

Superhero status for shifting from Consumer to Producer

Something to brag about on christmas
REGISTER TILL DEC 14TH AND
GET 1 RANDOM MICROSEEDS DELIVERED (inside USA)​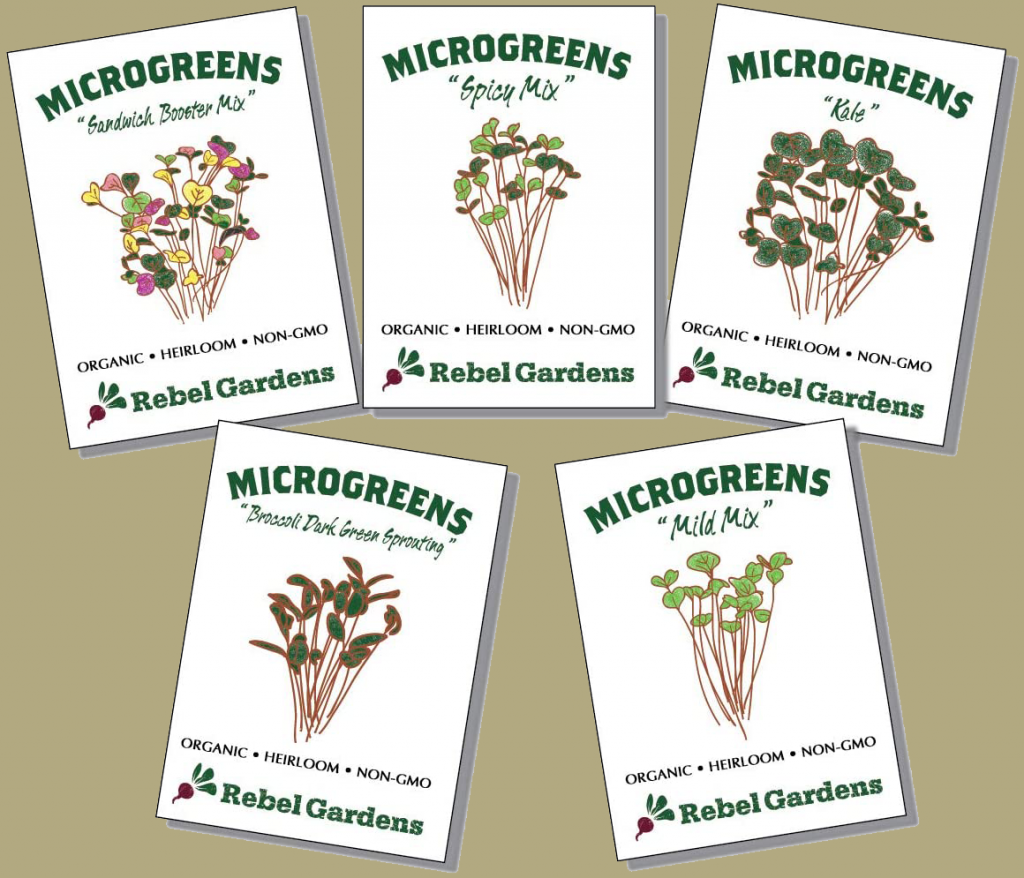 IN THE GROW FOOD CHALLENGE
I'LL LEAD YOU TO GROWING
EDIBLE MICROGREENS
STEP-BY-STEP IN 8 DAYS

OVER 8 DAYS,
I'll cover supplies & equipment required,
how best to repurpose existing household items
to set up a productive & abundant indoor garden.

This is designed to be a fun, simple course
to get 'everyday Joe' growing & harvesting
in a quick, 1 week timeframe.

It aims to INCLUDE microgreens
as a part of a healthy diet.

This will appeal for those interested in food security,
self-sufficiency, gardening, and delicious & healthy eating!

Be the change you want to see in the world!

Why grow with me?
Well you are asking rightfully why you should trust me.
I'm not someone with a Green Thumb, but
I have a couple of years experience,
growing Microgreens in upstate New York
and selling them for over $3000 / Month.

I grew together with my family. Literally.

We did this in the winter, summer, indoors,
outdoors, in high tunnel, in greenhouses,
with exotic seeds from the Himalaya as well as the common pea.
My wife and my 2 children shoveled
and sifted dirt together with me.

They planted seeds, harvested and went to delivery runs with me.

I'm proud of all of them for this.

See for yourself...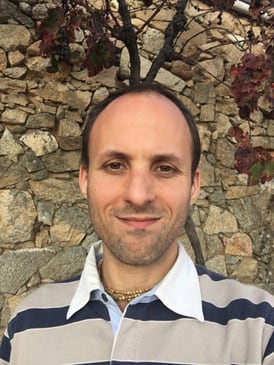 Bharat escaped the 9-5 Hamsterwheel. 
Leaving a 6 figure-job & 2 companies behind, 2014.
Living Off the Grid from 2 Solar Panels
in Tiny Homes and on Fields,
with his 2 sons & better half Ananta.
Travelling and growing Gluten-Free,
organic Grains (for Bread) in Fiji,
New York, Florida, Germany,
they just start a new chapter
of their adventure in Portugal.
At School of Simple Living, Bharat helps citydwellers
and anyone who is sick of the 9-5 life, to embark on a
journey of a Simpler Life without wondering where to
start or what to do next.
He is focused on strong connections,
collaboration, and making a difference
in the lives of everyone involved.
Making it easy to get an overview and
an idea where to start and where to go –
sometimes with baby-steps and
sometimes like puss in boots.
Microgreens. Micro. Greens. Sounds straightforward, but what are they?
Really small leafy vegetables? If you are having difficulty specifying what microgreens are, then you are not alone. We are answering some frequently asked questions below.
Microgreens are the seedlings- young plants that have sprouted their first true leaves – of vegetables and herbs that are typically harvested within 10-14 days. They're 1-3 inches tall and have baby leaves.
Is it dangerous to eat Microgreens
Contrary to popular belief, they're not sprouts.
And it's only as dangerous as eating a salad or an apple.
What makes microgreens a superfood?
If you are in the USA, our friends from Grow Food Not Grass – the Rebel Gardeners, will send you the seeds. Of course this works if you sign up not later than the 11th. 
Ideally we all start with Radish. 
You can get them wherever seeds are available.
If you cannot get Radishes because you might live on a tropical island where no radish grows, then take Peas. If you do not have both of them, well, then send me a message
What if I do not have a Kitchen sill
Do you have another sill? The seeds do not care if they are standing in another room than the kitchen. Though I'm not sure about the bathroom…
How often do i have to water
Normally once a day will be sufficient. It's all about keeping the soil moist.
Someone expecting scientific data sheets,

Professional Grower who want to build a business (though I can and will give you tips, this is just not the focus) 

Someone expecting fancy instructional videos
If for any reason your microgreen crop fails, you can officially blame me and return your microgreens for a full refund to me personally, in Portugal.

If you have done your part and went all in, with what was in your power.  I mean no kidding – if you are not successful in growing, then this challenge was not successful, so I will return full funds without strings attached.

No questions asked. I can say that while sleeping good at night, because I'm super confident that anyone can grow microgreens.