Spiritual Lessons from a travelling Monk and Youtuber - How to balance body, mind and soul practically
For the past 8 years Rama lived as a monk somewhere between Jerusalem and New York. Living simply everywhere he strives for a balance of material needs and spiritual fulfillment. His YouTube channel with almost 100K subscribers is gaining momentum.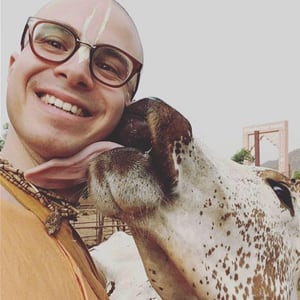 This presentation has expired
The viewing period for this presentation has ended, but don't worry, you're not totally out of luck! You've got two great options:
Upgrade to the Escape Package to get lifetime access to all of this summit's presentations. The Escape Package is the only way to view this presentation now that it's expired.
Head to the Schedule page to see which presentations are still available for viewing. Each one is available for 24 hours after it goes live!