Ancient medicine: recipes and how to make them at home
Dr. Sonica Krishan is Author and Speaker in the areas of Healthy and Joyous Living through Ayurveda, Yoga, Meditation and other Contemplative practices. Dr. Sonica is a leading Ayurveda Professional in India. She is an Author, Speaker, Health Writer, Columnist, Editor, Ayurveda Consultant and Holistic Healing Coach. Dr. Sonica Krishan has authored 5 Natural Health Care Books Viz. Herbal Healers, Home Remedies, Healing through Ayurveda, Healing through herbs in your kitchen garden and Healthy living through dosha healing (Ayurveda), along with collaborating with other authors globally as Contributing Author for the book – The 7 Joys of life.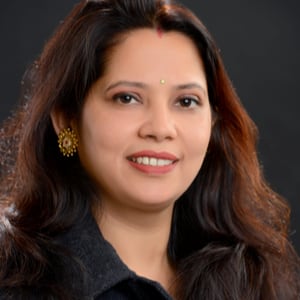 This presentation has expired
The viewing period for this presentation has ended, but don't worry, you're not totally out of luck! You've got two great options:
Upgrade to the Escape Package to get lifetime access to all of this summit's presentations. The Escape Package is the only way to view this presentation now that it's expired.
Head to the Schedule page to see which presentations are still available for viewing. Each one is available for 24 hours after it goes live!